Collection: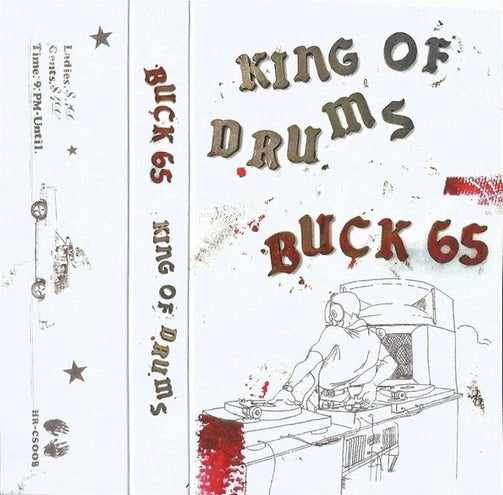 Collection:
Buck 65 - King Of Drums
Buck 65 - King Of Drums
Regular price

Sale price

$15.00
Please note that all bundled sales will not ship until all items are in stock... thank you for your patience.
Pre-sales are now open for Buck 65's amazing new album 'King Of Drums.'  The second pressing on cassette is shipping immediately with the double vinyl edition slated for March 2023 deployment.  We understand the wait for vinyl is a bit ridiculous, but promise we're doing our best to expedite things.  
The 2nd edition tape pressing is limited to 100.
The vinyl is limited to 300 pieces.
Many thanks to Controller 7 for a myriad of reasons. 

HR-CS008 | HR-09